Even with a finish, the numbers are not dropping this week. Possibly because I had to buy the backing. (If I kept minkee in the house, the Dude would steal it. Seriously. He has a half-yard smuggled away on his top bunk.) At least the binding was from stash.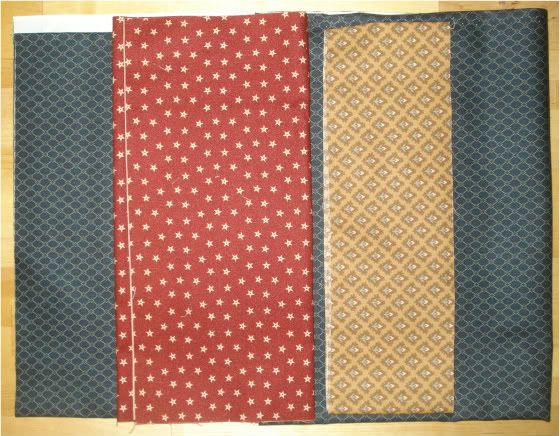 I also picked up a yard of Jo Morton's Indigo Berries while at a sewing retreat for the Railroad Crossing blocks. I'm not very experienced in Civil War fabrics, but I think these work well together.
Used this Week: 1.28
Used Year to Date: 54.68
Added this Week: 2
Added Year to Date: 83.88
Net Used for 2011: (29.2) yards
Check out how everyone else is doing on Patchwork Times!
{Stick around, I'll be posting my Sew Mama Sew giveaway tonight!}