OUT: a set of tonsils and adenoids. So that should help finish up a bunch of projects, since the poor little Dude isn't going to be doing anything but chilling on the couch for the next week.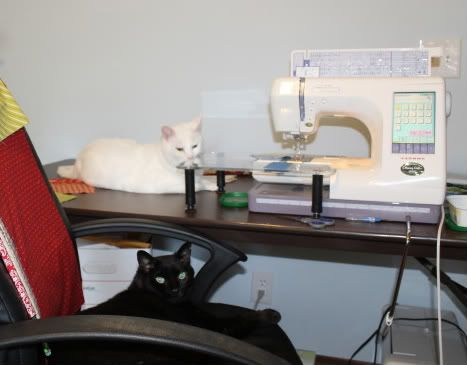 If I could get to my machine, of course.
Used this Week: 0
Used Year to Date: 75.18
Added this Week: 2.25
Added Year to Date: 108.21
Net Used for 2011: (33.03) yards

Check out how everyone else is doing on Patchwork Times!