This week was the OKC quilt show. So... Well, let's just get right to it.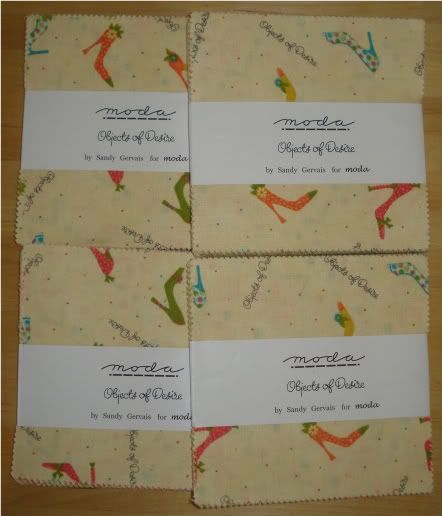 I can't believe I missed this line! The only thing I love more than fabric is shoes. And words. But that's a whole 'nother thing.
Near as I can figure, it's from 2008, which means hunting down more yardage and precuts will be hard...but also on sale!
I think with this line, and my love of Lollipop, Frolic, Crazy 8, Merry & Bright... I'm going to go ahead and declare
Sandy Gervais
my favorite designer EVAH.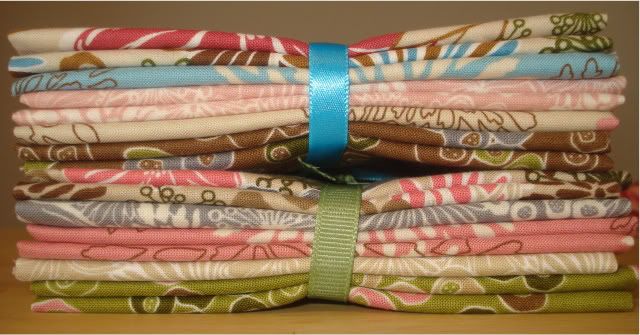 Robert Kaufman Mon Sheri fat quarters. Why? I don't know. They were pretty.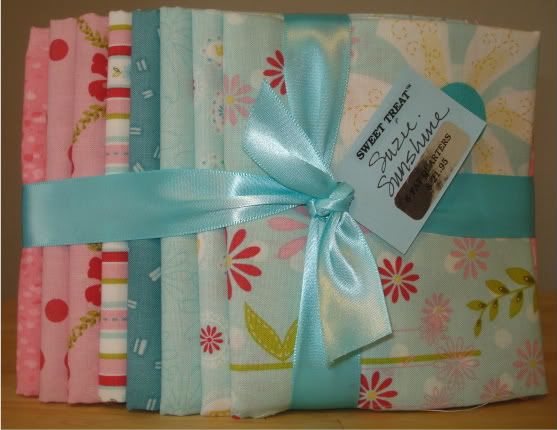 Fat quarters, I think some/most are Riley Blake Sweet Divinity. Why? I don't know. They were pretty.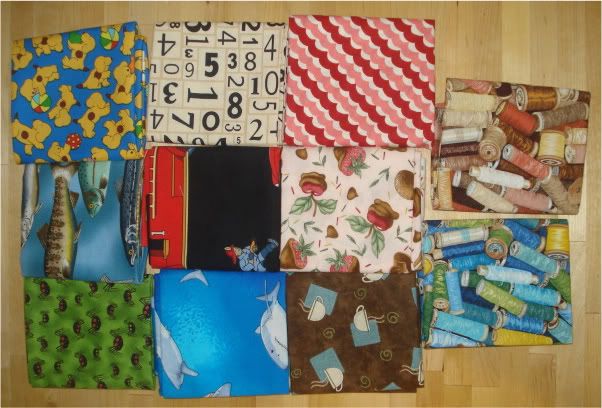 Eleven fat quarters, because it was buy 10, get 1 free. About half are for my Sliced Coin Quilt for my nephew. The other half... I don't know. They were pretty.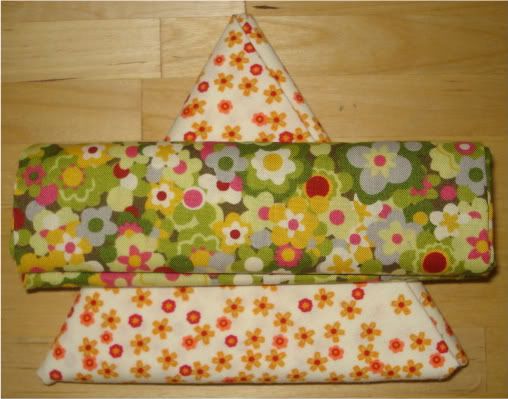 I also grabbed two fat quarters for the Postage Stamp Quilt, even though I swore I was going to do that entirely from stash. I think the green is Oz by Sanae; I have no idea what the cream is.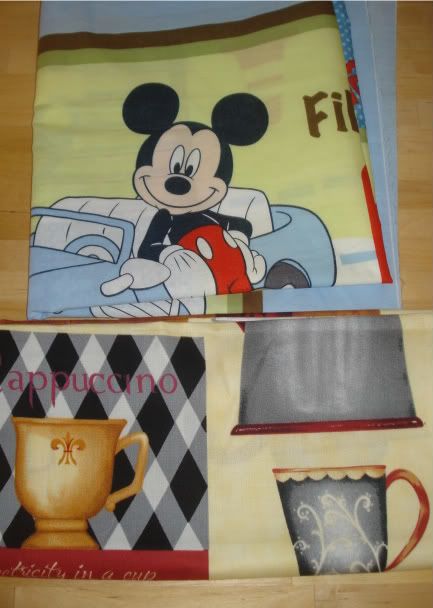 Two panels. Mickey because, well, Disney is right there with fabric and shoes and words. My kitchen is will eventually be done in coffee fabrics.
On the sewing front, I
quilted Cinderella
(but that's already counted) and sewed strips for the Postage Stamp (but that can't be counted till it's done.)
So let's just get to the painful part of this.
Used this Week: 0
Used Year to Date:8.25
Added this Week: 25.4
Added Year to Date: 28.4
Net Used for 2011: (20.15) yards
See if anyone did worse than me at Patchwork Times!