Yesterday was Fat Quarter Frenzy at my LQS.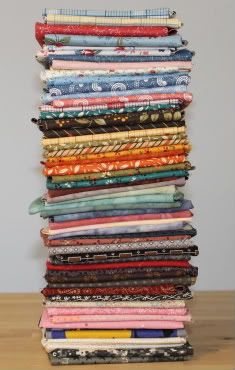 So, so damaging to my stash report.
I did try to keep to a list of things I needed. Ha - needed. Right.
15 Charlevoix - for
Moose on the Porch's next quilt along
12 Grand Finale - um, because I like it
10 batiks - for
St. Paul's Cross
- I'm going to take a paper piecing class in September
12 Civil War - for
Barbara Brackman's quilt along
3 pinks for the backs of doll quilts I'm making for neighbors who are moving
2 bats for the Dude, who called to make sure I was going to buy him something - I bought some glow-in-the-dark stars last year that will match for a quick Halloween quilt
3 beige Dimples - my ever present neutral
2 Army prints - since I have Navy, Marines and Air Force
Total? 59 fat quarters. For $99.94 - look, I kept it under $100!
Oh, and then there's this.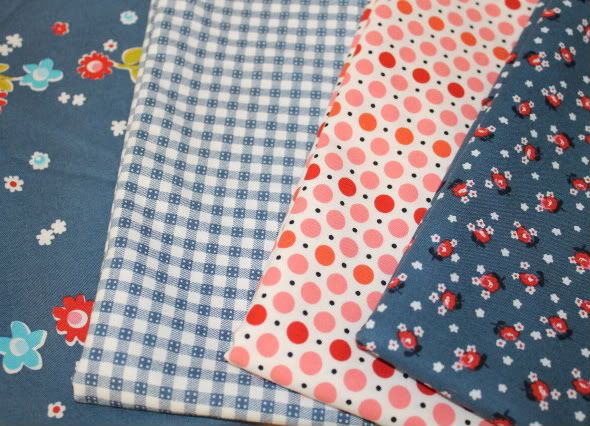 I had a bunch of 40% off Joann's coupons, so I succumbed. And I got a third of a yard of Cars fabric.
No finishes, since I didn't get the borders on the Christmas Kaleidoscope. At least next week the numbers will start going back down...
Used this Week: 0
Used Year to Date: 77.93
Added this Week: 19.08
Added Year to Date: 127.54
Net Used for 2011: (49.61) yards