In: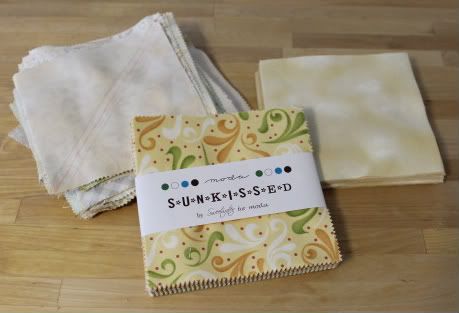 1.5 yards of the yellow tone-on-tone on the right. I'm making
this quilt from Moda Bakeshop
, but just from the two Sunkissed charm packs I already had. It should make a nice size baby quilt, and it's super fast to put together.
Nothing out, but hopefully by the end of the week, this will be done and out.
Used this Week: 0
Used Year to Date: 90.97
Added this Week: 1.5
Added Year to Date: 136.2
Net Used for 2011: (45.23) yards