No changes to report - I finished quilting the
Halloween Hexagons
, but I don't count it out until it's bound.
Here's a sneak peek, though.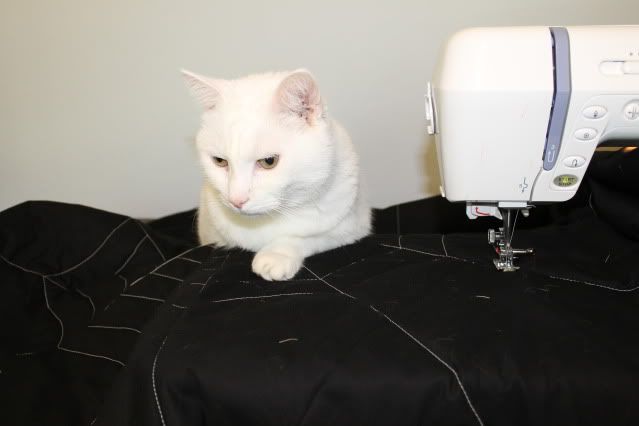 Caught something in my spider web!
Used this Week: 0
Used Year to Date: 109.78
Added this Week: 0
Added Year to Date: 152.95
Net Used for 2011: (44.17) yards
Check out how everyone else is doing on Patchwork Times!