A little bit of fabric this week - I needed another 1/4 yard of the fall leaves to finish the argyle quilt. Actually, I needed another 4", but 1/4 yard is the minimum cut!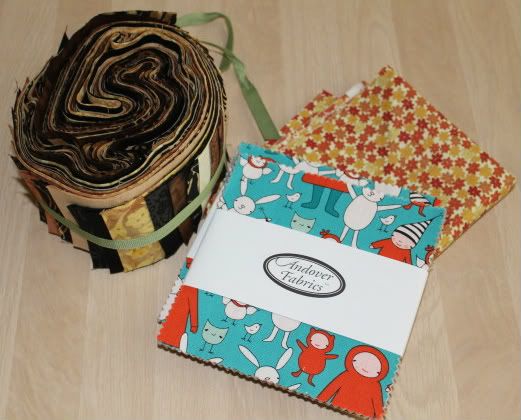 I took my mother-in-law to my LQS for its 10th anniversary party, and we each won a door prize - she got the Bali Pop jelly roll (with which I'll be making a quilt for her), and I won two charm packs of
Meet the Gang
from Andover.
I still didn't get the binding on the
Halloween Hexagons
, since I've been working on outside projects with my in-laws. They leave tomorrow, so I'll get back in the sewing room soon.
Used this Week: 0
Used Year to Date: 109.78
Added this Week: 3.72
Added Year to Date: 156.67
Net Used for 2011: (46.89) yards
Check out how everyone else is doing on Patchwork Times!