This year, the Dude wanted to be a T-Rex for Halloween, so we picked
the McCalls dragon pattern
during a 99-cent sale and made some modifications.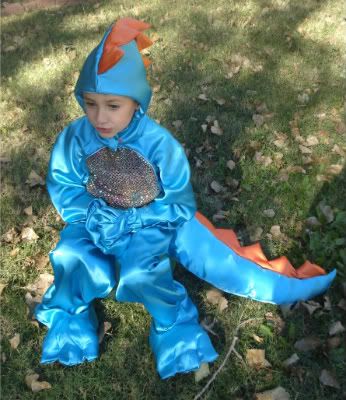 The Dude went overboard in picking his own fabrics. Pretty sure any T-Rex that looked like this would not have actually caught any food.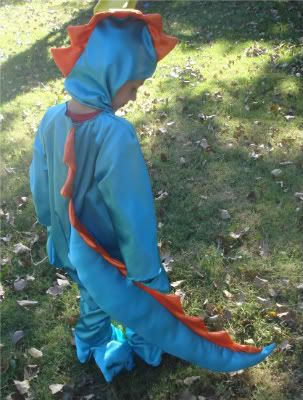 Changes we made to the pattern:
*Merged the 4-fingers gloves into 2-fingers. Because everyone knows T-Rexs have only two claws.
*Did not make the gloves all puffy as indicated. He wasn't going to wear them long anyway.
*Used batting instead of fiberfill in the belly and spikes. They stood up nicely.
*Put the zipper on the back instead of the front. I machine-basted the spikes to the bodysuit, and followed that seam when putting the zipper on.
*Made the back of the belly muslin and hand-basted it onto the front, since we weren't confined to velcro due to the zipper.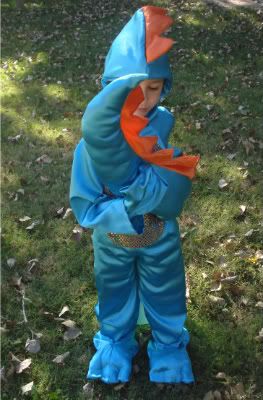 *Very importantly - the instructions said to stuff the tail before sewing it to the body suit. Yeah, no. I left a hole in the back of the tail so I wasn't fighting a stuffed tail on the sewing machine. It was bad enough using poly-satin.
I think it turned out well, and he loved the tail.