I wouldn't call it
a Quilt in a Day
(does Eleanor Burns sew on crack?), but it did take about a week and a half, start to finish. Not bad for (what I think is) an impressive looking design.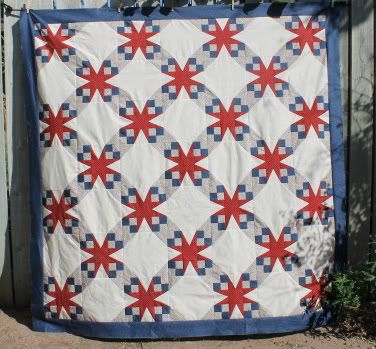 I prefer the framing of a stop border + wide border, but the blue was all I had left, so that's what it got.
It measures 69x69" and it's off to get professionally quilted before heading east for my mother's birthday.