Before you get too used to all this production, my husband was out of town last week, and the Dude doesn't care if we have chicken quesadillas for dinner. Every night.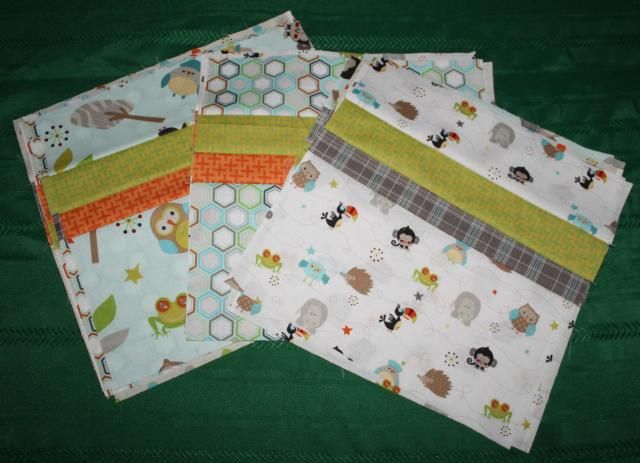 And then I made the blocks for a baby shower gift, using this pattern and a stack of FQs that I won from Fabric Spot during the Finish-Along last quarter. And the baby shower isn't even until the end of January!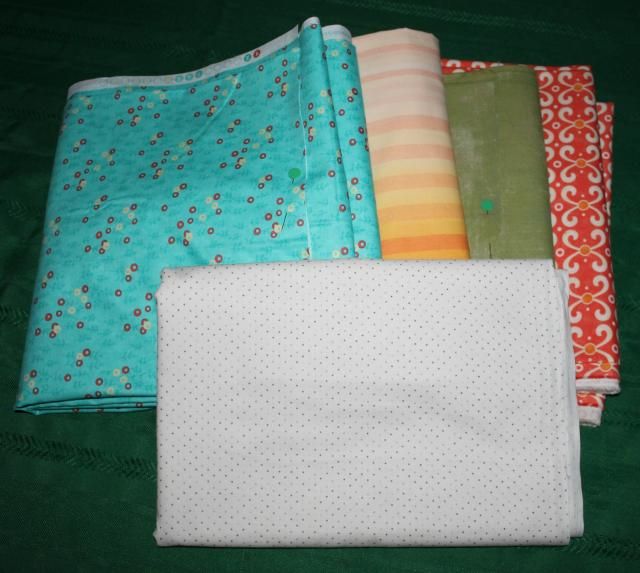 And then I bit the bullet and picked up some yardage to go with my Lovely blue for the Celtic Solstice mystery. I think the neutral is too bright, though.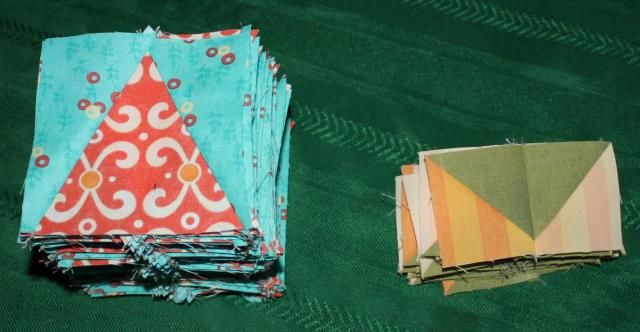 These are my blocks so far, since I haven't cut into the neutral. Yes, I am doing the second step as HST instead. I calculated it out and there's less waste this way, even with the extra seam.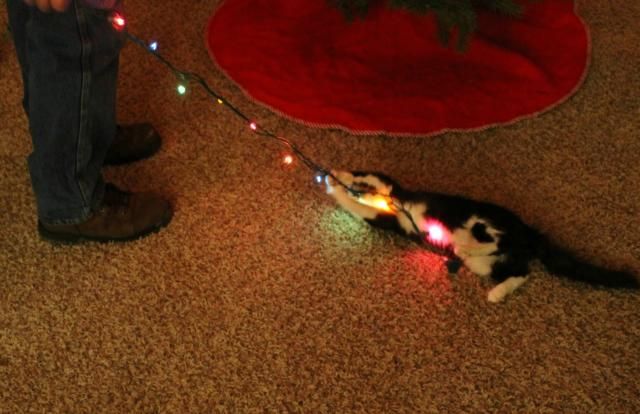 And in gratuitous kitten pictures, we put up the Christmas tree. It went about as well as you'd expect.
Today I'm prepping my quilting for this week - all the table runners, wall hangings, pillow covers, and potholders I can find, all slapped down on a big piece of muslin and batting scraps.
And then a day of doll dresses and I'll be done for December!