It feels like I'm just making block after block with no point, but most of them are coming closer to building a quilt. It's hard to remember that when you haven't had a good finish in a while, though.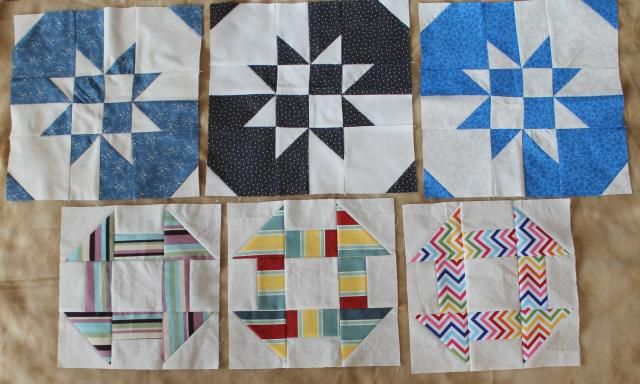 Over the past week, I made three churn dashes, from my stripe scrap bin. There's more variety in there, but I wasn't feeling particularly inspired, so I'll pick through my dots bin for #4-8. And then they are done! Or at least, ready to assemble.
I also made three Disappearing Hourglasses for my local Quilts of Valor chapter. They are assembling quilts made from these at the annual Sew-In.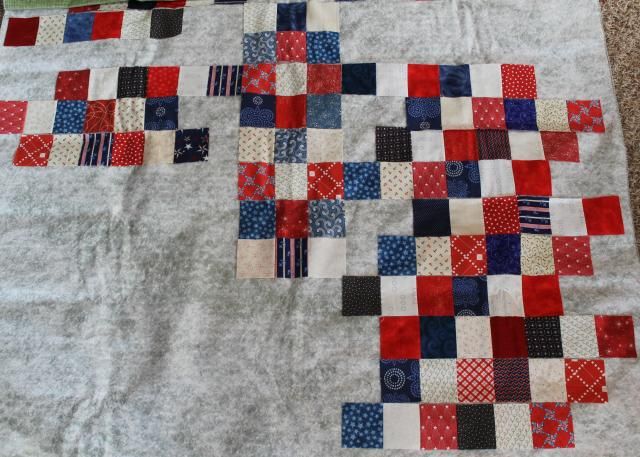 I have three more cut out, as I was also cutting pieces for a Trip Around the World - the traditional, but scrappy, way...which is a pain to keep straight!
I also cut/made several block units for Something New. Which, as a leader/ender, is very slow growing, but the final blocks are big, so I'm almost to...something!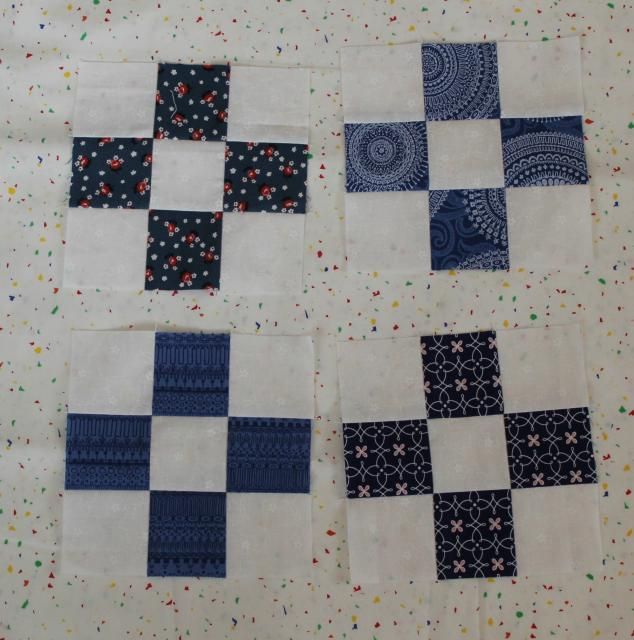 And I made four nine-patches for my Rainbow Scrap Challenge 2015. I'm making Jack's Chain, and I'm actually pretty excited about it. It's on my personal bucket list, and I found a pattern with no Y-seams. The confetti background fabric is new, but the white and the colors in the nine-patches are from stash and scraps. I'm trying to use different scraps than the churn dashes. It's slightly easier this time around, since the pieces are all the same size. Two are even old charms!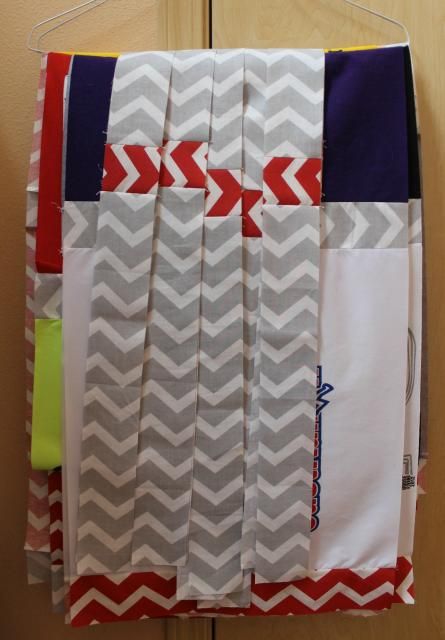 And of course, all this was done in between cutting/piecing together the rows of a t-shirt quilt.
See also:  BoMs Away at What a Hoot and the Rainbow Scrap Challenge at So Scrappy