I'm still bouncing all over the place this week, but at least I have some finishes to show for it! And some new skills to boot.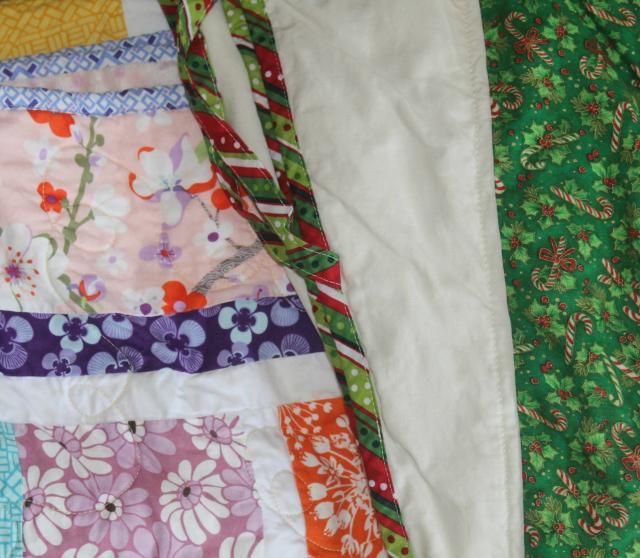 I quilted and bound my sister's Christmas tree skirt, and bound Central Park Sudoku. Making bias binding wasn't a new thing, but attaching it in a circle was. And it wasn't that hard!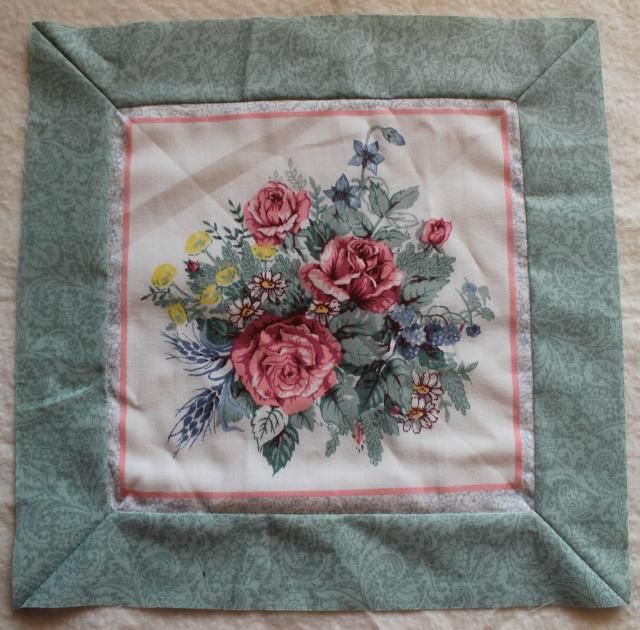 Then I practiced a mitered border on a little panel piece from my husband's grandmother's stash. It worked okay...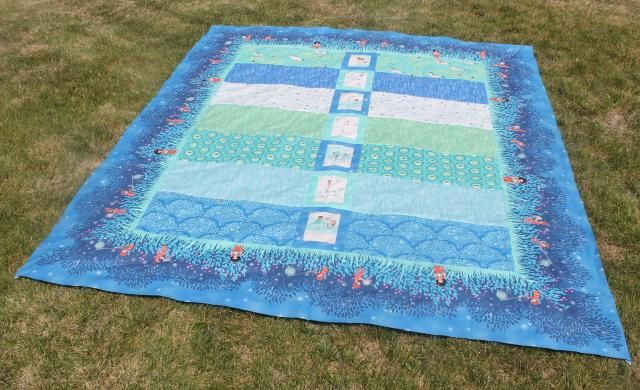 ...so I went ahead and put the mitered border on my Wee Wander quilt. I'm so glad I learned the technique, because this is perfect. Straight borders wouldn't have cut it with this amazing border print.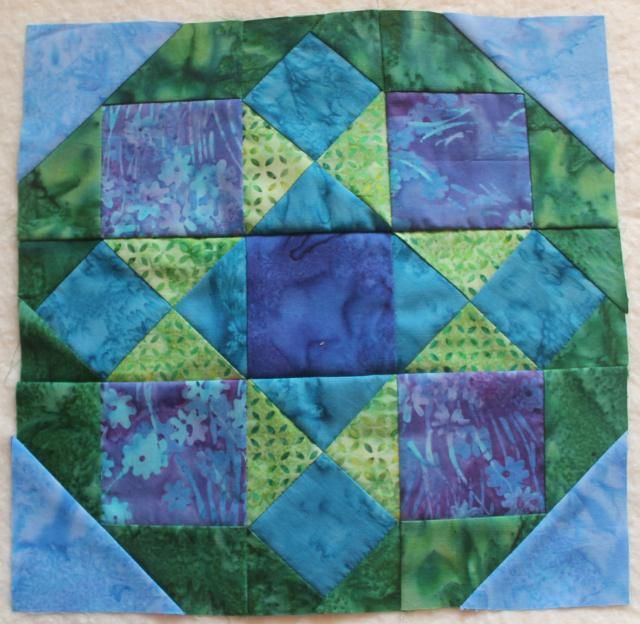 I finally -
finally
- finished cutting my MIL's
Ripples and Reflections
, and made the first block. I'm keeping track - 1 hour to sew, 41 pieces.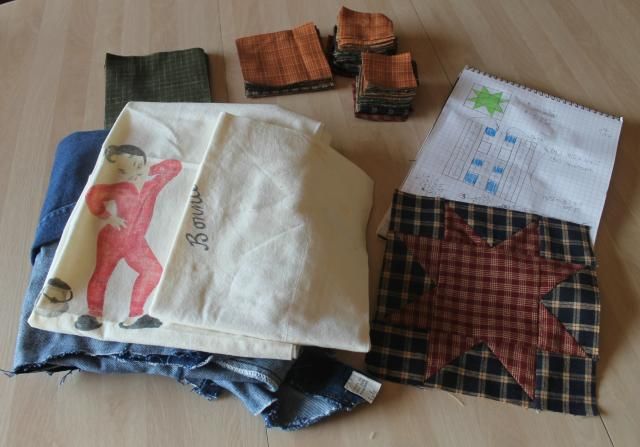 And since working with Christmas, modern fabrics, 80s fabric, novelty fabric, and batiks wasn't enough for one week, I started one with homespun-style flannels.
When digging through Grandma's stash, I found two pillowcases with a design and her name and her husband's. And then I felt immense guilt because I've had the denim from her husband's jeans for three years and haven't made her a quilt yet. What kind of person puts off Grandma's quilt??
So I whipped together a plan, dug out these flannels from a kit, and got started!
And in between all this, I cut another neutral jelly roll for my vacation sewing. This is a new one to me - Plaster of Paris - that's very Grunge-like. The real jelly roll is California Girl, bought during my husband's last deployment. Fitting that I should work on it during this one!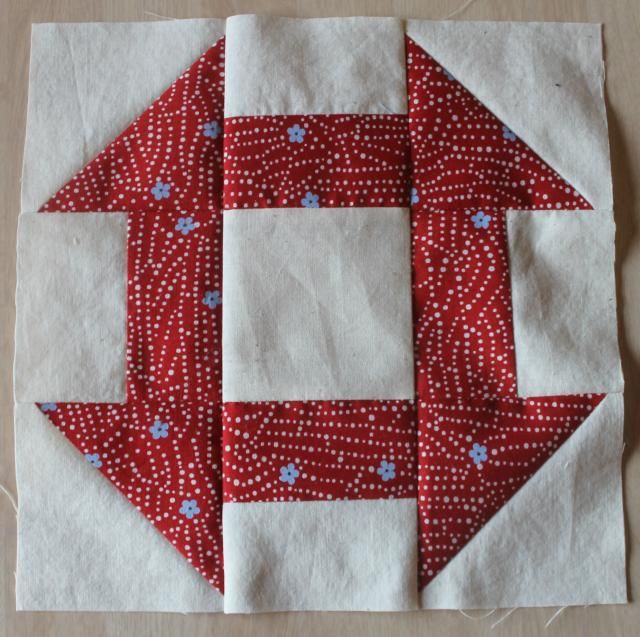 Oh, yeah, and my Weekly Churn Dash. This is just a Joann's print, nothing special, but I love the pattern of the white dots and the random blue flowers.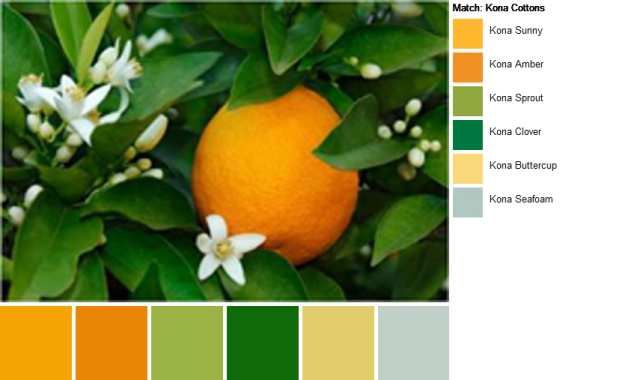 And the design palette of the week! Orange, and I love the matching Kona names. {Photo courtesy of the EPA. Really!}

Linked:
BOMs Away Monday @ What A Hoot
Design Wall Monday @ Patchwork Times
Color Mondays @ Porch Swing Quilts
Linky Tuesday @ Freemotion by the River
WiP Wednesday @ Freshly Pieced
Rainbow Scrap Challenge @ SoScrappy
Scrap Basket Sunday @ Kim's Big Quilting Adventure
Fabric Frenzy Friday @ Fort Worth Fabric