Just when I thought everyone was getting better....sigh. The Little Man came down with last week's bug over the weekend and I woke up with an unbearably sore throat. So glad I get to have it TWICE. Just when I was recovering and starting to work again, of course.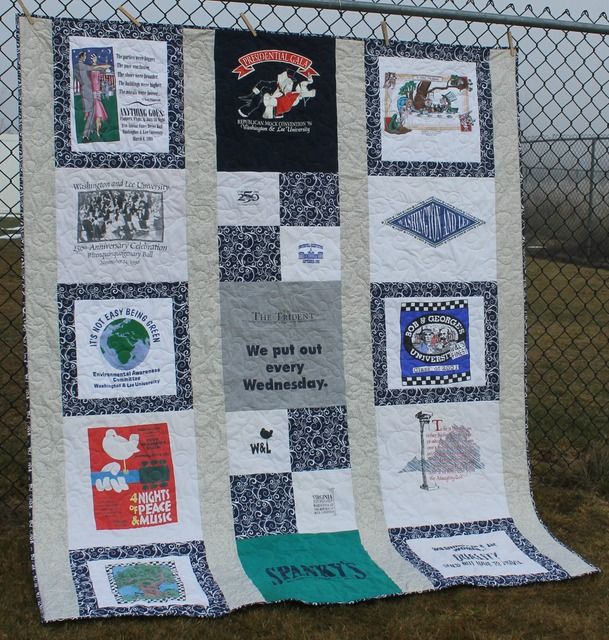 I did manage to get up the finished post for the recent t-shirt quilt.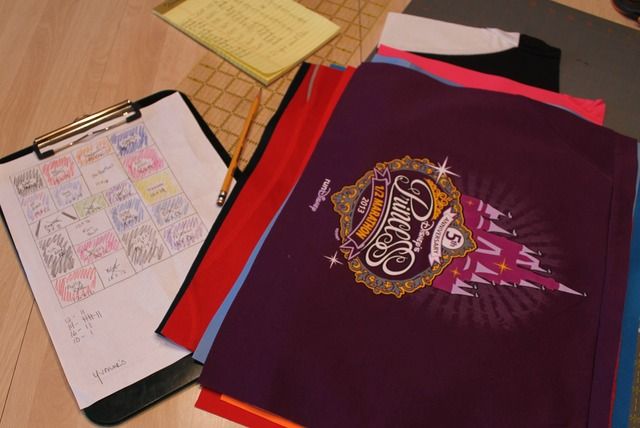 And then I worked on cutting out the next one, and measuring and starting the plan for the next one after that...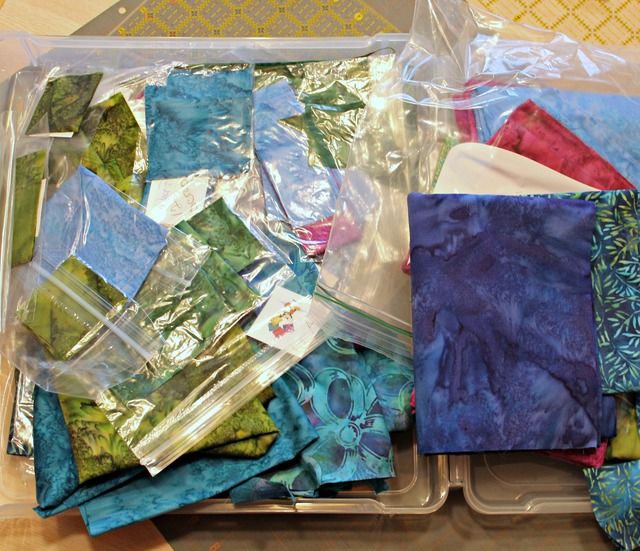 And it would be easy to make the t-shirt quilts my One Monthly Goal - after all, there's two of them and they have to get done. But, in the interest of doing something...not t-shirty... I need to take all these scraps and leftovers and cut off triangles from Ripples and Reflections, and make them into pillow shams for my mother-in-law.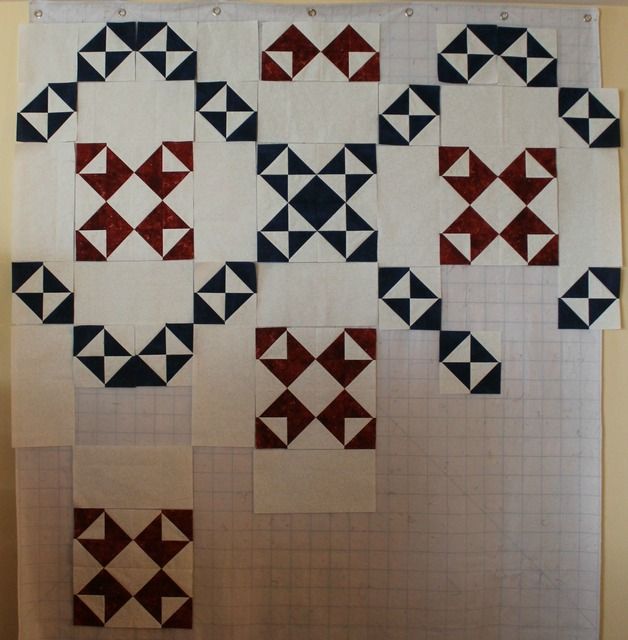 And through it all, I continue to build the QOV top through leaders/enders. I might fiddle with the layout - it's wide enough as is, so I might take off the top row so the design "ends" in the same place as the sides. Or maybe I'll take off the two sides and add borders - then I'll be nearly done with HSTs! I have plenty of all the colors to finish it with or without borders, so...
Or maybe I'll sit on the couch with a hot tea, and play with the design on the computer instead. Sigh.
See also: BoMs Away, Design Wall Monday/Patchwork Times, Monday Making, Main Crush Monday, Fabric Tuesday, Scraptastic Tuesday, Rainbow Scrap Challenge, WiP on Wednesdays, WiP Wednesday, Leader/Enders/A Quilting Chick,  One Monthly Goal/Red Letter Quilts