Big progress on the star quilts on my list this week. In fact, if you consider Swoon a star, that's pretty much all I did.
First, for the
Fifteen Minute Challenge
, I pieced together
Sew Starry
's remaining points on Wednesday-Friday, pieced the two middle sections together and figured the math for the solid pieces on Saturday, cut the solid on Sunday, and pieced it together Monday-Tuesday.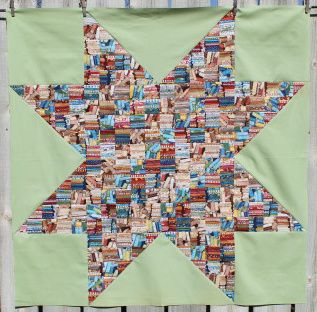 How easy is that? Fifteen minutes a day for two weeks, and I have a wall hanging for my sewing nook. That still needs to be quilted... Or maybe a border first?
I have seven rows finished on my sister's Hunter's Star - and more importantly, I cut 120" strips for borders. Continuously. It was a little terrifying - if I slipped up, I would have ruined a LOT of border. But I didn't, and I'm close to the assembly stage!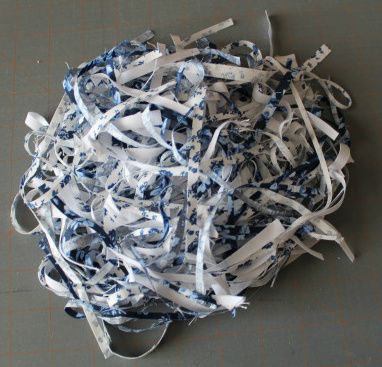 {lots of trimmings}
Quilt-Alongs: