This week was almost a complete wash. Immediately after posting my WiP last week,
I sliced off the side of my finger
. I couldn't even walk into the sewing room for a couple days without feeling nauseous.
Once I did start sewing again, I discovered that your index finger does a lot of the work holding a ruler in place, so that ruled out anything with precision trimming.
That left this: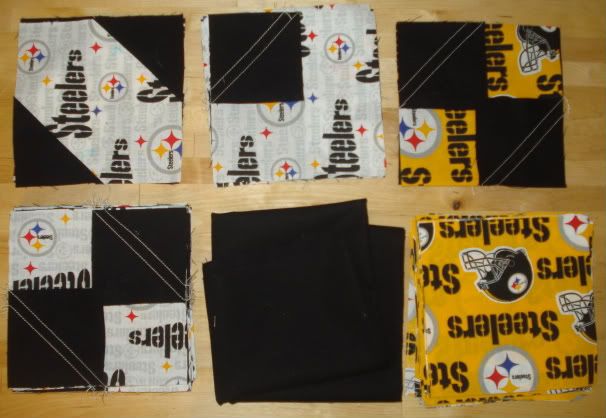 Except I sewed all my precut squares in about an hour, so now I'm faced with needing to cut more... I'll probably piece all the white Xs before I brave the rotary cutter again.
Frolicking Pinwheels
: Sewed one more together (discovering the necessity of a working index finger on the ruler.)
Hunter's Star
: Hit halfway and packed the project up for a week until my finger heals. It requires precision trimming on those biased edges, and I don't want to mess it up now.
Untouched This Week:
Awaiting Quilting:
In Planning:
Rudolph Quilt (the Dude)
Hunter's Star (my sister)
Non-quilting:
Second Snow White commissioned. I really need to have a clothes-sewing week.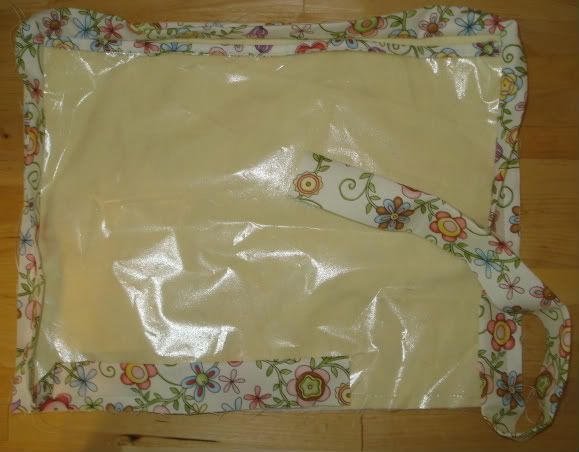 Knitting bag and pattern holder for my sister. I'm going to insert foam pieces before finishing the binding. It should then fold nicely and stand up like a easel. Should being the operative word.
This Week's Stats:
New Projects: 0
Completed Projects: 0
In Progress: 11