My little dude had his tonsils out late last week, so this week has been a mix of lots of snuggling on the couch and lots of sewing time during 4 hour naps. He's eating solid food again and whining about his medicine, so I think he's on the mend.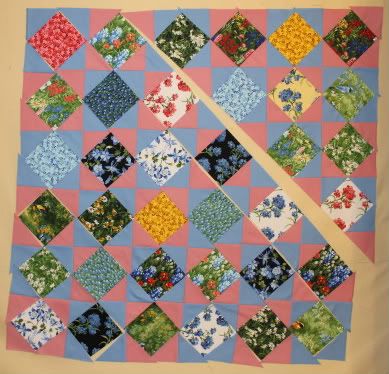 Charming Wildflowers
is close to being pieced. Next I have to decide on border(s). And I have no idea what to do there.
I'm thinking about pulling a couple of the blue/white charms, putting them in opposing corners, and appliqueing a hummingbird drinking from them. But what color border? Both the blue and the pink are along the edge...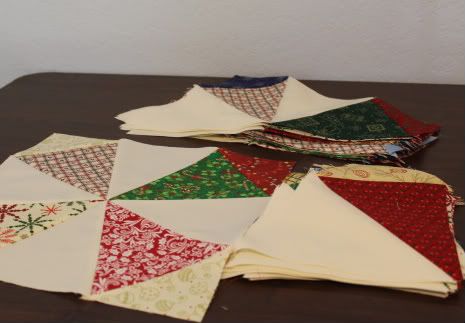 Untouched This Week:
Steelers Quilt
(though I pulled the border fabric out last night)
Awaiting Quilting:
...I think I need to bust out the walking foot soon...

In Planning:
Cars Quilt (the Dude)
Hunter's Star (my sister)
New Projects: 0
Completed Projects: 0
In Progress: 11