This week, the major WIP has been the air conditioner. :(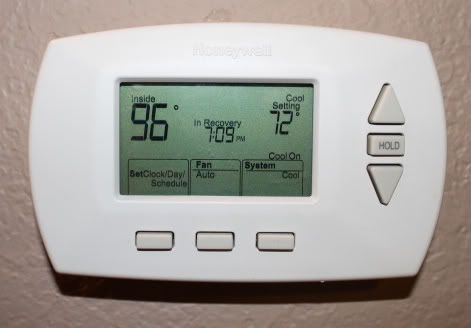 This was Sunday; it was fixed Monday; it briefly went down to 76 on Tuesday; died again Tuesday night. Today, it's already 86 inside and 92 outside, at 9 am, and it's supposed to reach 110. I'm praying the repairman gets here on the early side of "mid-morning."
Needless to say, the sewing machine and the iron are not on until this is fixed. My sister was here last weekend, so I didn't get much sewing done beyond
basting a dress for her
.
Luckily the Dude was cleared by his tonsil doctor to go to day camp, so he's safely in the air conditioned kids' museum while I sweat.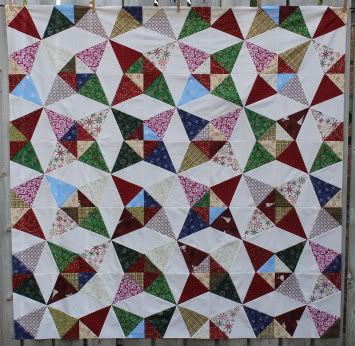 I screwed up cutting enough border fabric for the
Christmas Kaleidoscope
, so it's going to be borderless. I started piecing the back together using leftover yardage from my stash.
Untouched This Week:
Awaiting Quilting:
In Planning:
Cars Quilt (the Dude)
Hunter's Star (my sister)
New Projects: 0
Completed Projects: 0
In Progress: 11