I can't believe WiP Wednesday was my last post! We went to a family reunion in Ohio last weekend, surprising my husband's almost-80-year-old grandmother.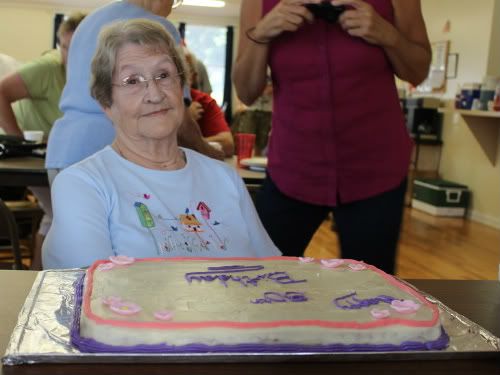 I had full intentions of posting on the trip, but my Netbook refused to connect to any internet. So I have a bunch of finishes that haven't been blogged about yet.
I also need to put together a post for
SewCalGal's Pets on Quilts Show
and a giveaway post this weekend in honor of Grandma's birthday...and mine, too! So you might want to check back for that.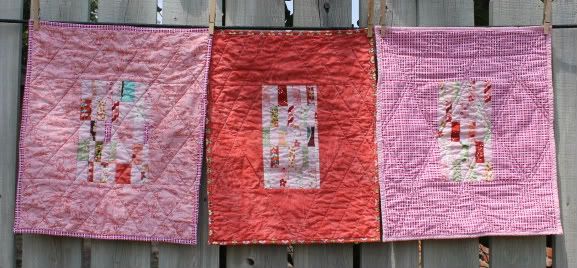 The doll quilts are done and handed off to their new owners, who moved while we were gone. :(
Untouched This Week:
In Planning:
Cars Quilt (the Dude)
Hunter's Star (my sister)
New Projects: 0
Completed Projects: 3
In Progress: 8