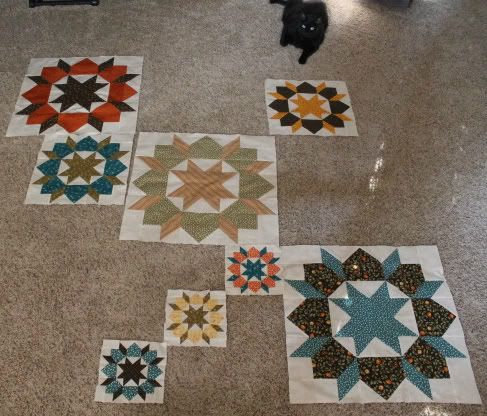 Mostly
Swoon
blocks this week. I'm done with the biggest and working my way to a pattern/plan. It will be a 3x3 layout, some blocks will "float", I know I want to have a block of the 8-inchers repeating the layout of the 24-inchers, apparently I need a cat in the upper right...
I had to put it on the floor because it's bigger than my design wall. When I made that, I didn't think I'd make quilts bigger than my design wall.
Hunter's Star, round two - 48/90 light blue half-blocks - I've got the last 3.5 strips waiting to be pressed and cut in between...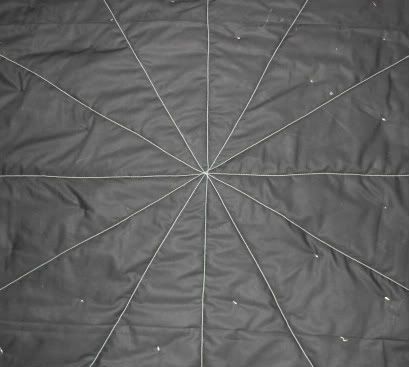 ...quilting the
Halloween Hexagons
. The grid for the web is done; next I need to chalk-line the spirals.
Quilt-Alongs: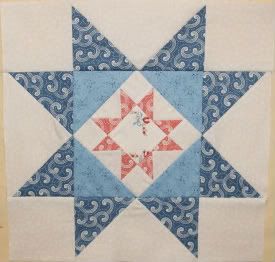 Fat Quarter Stars
- the fussy-cutting of the center did not go well.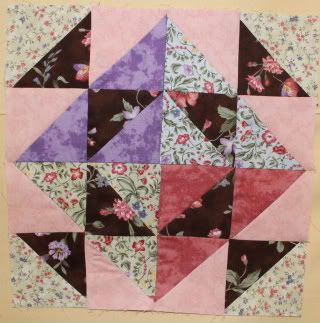 Untouched This Week:
Awaiting Quilting:
New Projects: 0
Completed Projects: 0