I'm buckling down and quilting
the t-shirt quilt
. Unfortunately, it's because my friend leaves this week. :(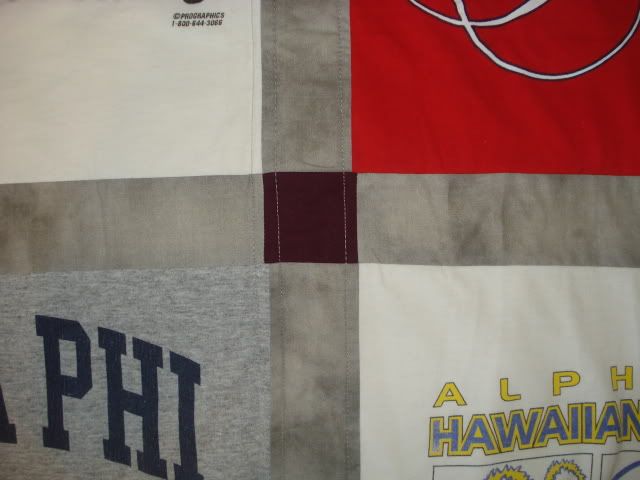 I pieced the back yesterday and started quilting straight lines 1/4" off the seam. I might add a third line in the middle of the sashing.
Steelers Quilt: two more blocks pieced as leaders/enders. Almost time to cut some more - probably when I get to work cutting the LCQA.
Untouched This Week:
In Planning:
Hunter's Star Quilt (sister)
Rudolph Quilt (the Dude)
Frolic Jelly Roll Sampler (me!)
Non-quilting:
Second Snow White commissioned.
Cow purse - still just a pattern.

This Week's Stats:
New Projects: 1
Completed Projects: 0
In Progress: 11