Second purse, same as
the first
- a little bit smaller and a little bit...well, mostly just smaller.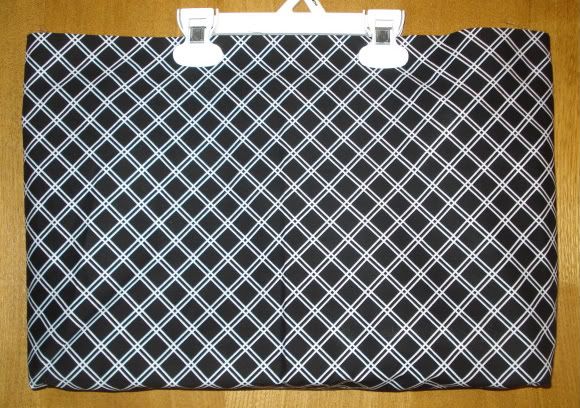 I was able to trim it down to 16x12 - a much more purse-like size. The bottom isn't as deep, but it should still work fine for the magazines and papers the recipient carries. Now I just need to add the detailing and straps and get it all together.
Finished!
Planes, Stripes and Automo-dots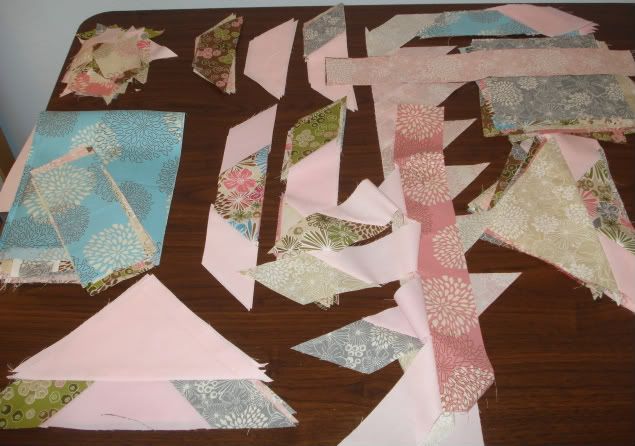 Hunter's Star: (new) seven blocks are completely together. Fifteen half-blocks with prints are done; three half-blocks with pink are done. Countless others in various stages. A LOT of math in this one.
Steelers Quilt
: four blocks completely pieced. Two and a half partially pieced. Ran out of black Kona.
LQS Saturday Sampler
: Almost done with March's block. Must remember to post March & February on Saturday!
Come Sail Away Quilt: it's back from the quilter and looking great! Just need to sew on the binding - I'm splitting it between the dark blue of the water and light blue of the sky, so it will be a little more complicated to line things up, but hopefully not that bad.
Untouched This Week:
Hunter's Star (my sister)
Non-quilting:
Second Snow White commissioned.
Knitting bag and pattern holder for my sister.
Fabric should arrive this week.
This Week's Stats:
New Projects: 1
Completed Projects: 1
In Progress: 13