This week, I devoted most of my time to the
Hunter's Star
, so I'd know how much more yardage to order. (The answer: a lot.)
I have 31 blocks completely done and another 30 near completion, but I need 100 (or so) for the top. Long ways to go.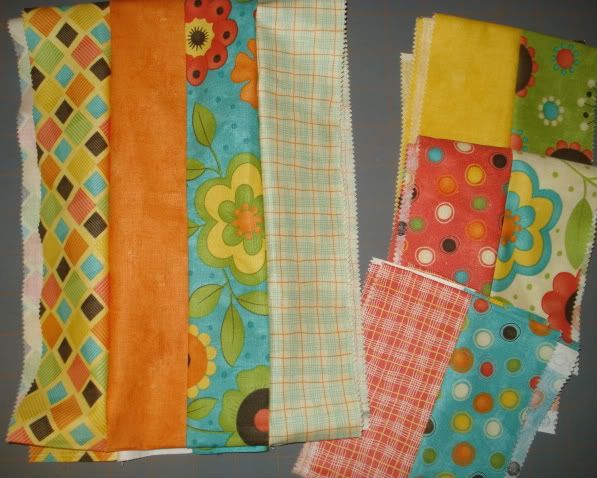 On the plus side, I'm really enjoying my
Frolic leaders/enders
since I ran out of black for the Steelers quilt. Each 5-strip set makes a 19.5" pinwheel (actually, two, but I'm only using one per quilt.) So nine pinwheels will make a nice 57" square. I just need to pick up three more strips from somewhere - Lollipop, probably.
Untouched This Week:
Hunter's Star (my sister)
Non-quilting:
Second Snow White commissioned.
Knitting bag and pattern holder for my sister.
Fabric should arrive this week. (Didn't I say that last week?)
This Week's Stats:
New Projects: 0
Completed Projects: 1
In Progress: 11