I'm cheating - I'm posting after a quilting retreat day at my LQS. So I'm much further along now than I was this morning!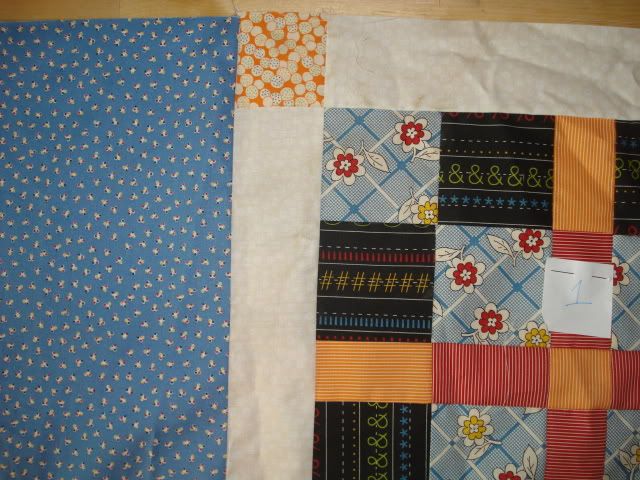 Layer Cake Quilt Along
- done to the top and bottom borders, which are cut and ready to go. It's wrinkled because after cutting the borders, I realized I was late for school pick-up and shoved everything into a bag. Fabric can be ironed; kids can't wander around a school without parents. At least, not kindergartners.
Hunter's Star
: around 40 blocks finished, and the new fabric is in so I can continue working on it. I'm aiming for 88x80" which is 110 blocks, so I have a long way to go.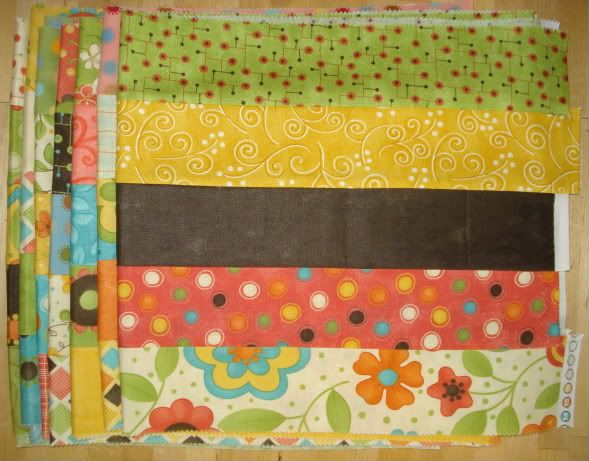 I've actually been working on the
iSpy Sliced Coin Quilt
as well - I made it to a city with a comic book store and picked up the inserts everyone has been blogging about to fold fabric. (Yes, it's amazing.) So as I've been folding, I've been slicing my novelty fabrics and the pile is growing.
Finished: Cow purse (no pictures until I figure out how exactly one takes good pictures of a purse.)
Untouched This Week:
Awaiting Quilting
:
Bad Romance
In Planning:
Rudolph Quilt (the Dude)
Hunter's Star (my sister)
Non-quilting:
Second Snow White commissioned.
Knitting bag and pattern holder for my sister. Fabric is here!
This Week's Stats
:
New Projects: 0
Completed Projects: 1
In Progress: 11