Checking things of the list this week, big time.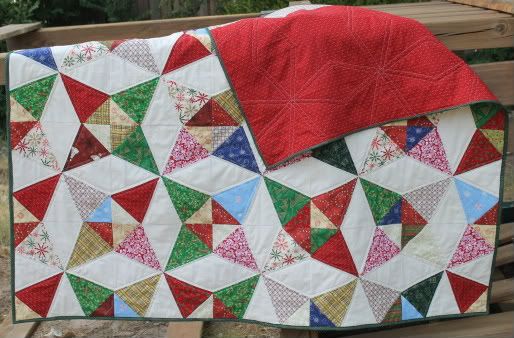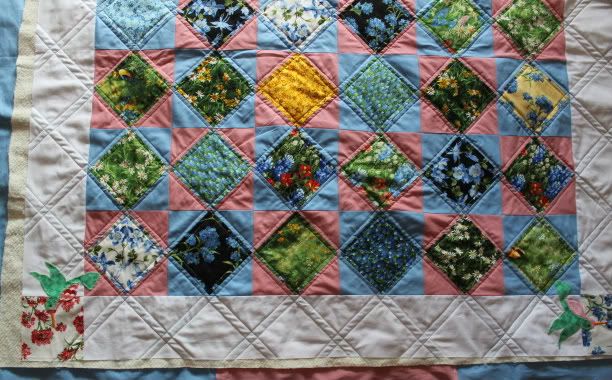 Charming Wildflowers
? Quilted. Getting bound today. Maybe... I can't decide if I need to add quilting along the solid boxes. I wanted the current quilting because it adds dimension to the borders, but now I've lost the definition of the blocks - they were supposed to look like flowers
within
the solid boxes, not
next to
.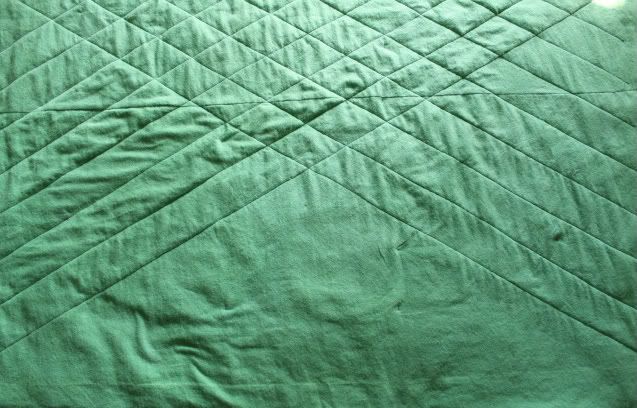 iSpy Sliced Coin Quilt
? Quilted. Okay, again, mostly. I need to decide how to fill in this empty space at the top and bottom. I'm thinking just chevrons rather than continuing the lines to make diamonds. That way the biggest diamond in the center stands out.
Doll quilts? Quilted, waiting to be bound.
Untouched This Week:
In Planning:
Cars Quilt (the Dude)
Hunter's Star (my sister)
New Projects: 0
Completed Projects: 1
In Progress: 11